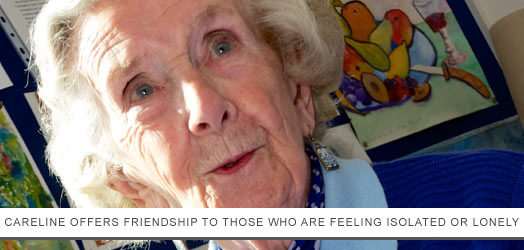 Our Trustees
Our Board of Trustees actively oversees the on-going development of the charity, supported by a small team of staff who are based in the Careline office:
Marianne Jacques – Chair
Marianne was born in London and grew up in St Albans, Hertfordshire. She was Manager of Careline from 2011 to 2015, before leaving to take  the position of  Marketing and Audience Development Manager at Derby Theatre .  Prior to this  she was Head of Marketing & Press for Hampstead Theatre in London.  She has also worked for the Royal Shakespeare Company, Oxford Playhouse, Blackwell's, The Massey Partnership (PR agency), Racing Green and Goldman Sachs.  She has a BA Joint Honours degree in English & Philosophy from the University of Nottingham. Marianne moved to Ashbourne from Woodstock in Oxfordshire in 2010, with her husband Robert and daughter Florence. Since then they have been joined by Edward!   Marianne is a member of the Ashbourne Singers.
Chris Hole – Vice Chair
Chris retired at the end of 2006 from Rolls-Royce where he held the position of Group Procurement Director.  Prior to joining Rolls-Royce, he worked for Ford for 28 years, living and working in the UK, USA and Germany, during his time there. Since retiring he has become a non-executive director of Umeco plc, a company operating mainly in the aerospace, automotive and wind businesses.  In November 2007 he joined the board of the Derby Hospitals Foundation Trust.  He is also a student mentor for the Engineering Development Trust. Chris and his wife have lived in Thorpe for the last 15 years and have 2 grown-up children.  His hobbies include dingy sailing and racing, gardening, theatre/films, reading and travel.
Tom Sread – Treasurer
Tom was born in South Derbyshire and went to  Ashby Grammar.  He qualified as a Chartered Accountant in 1968 and after spending 3 years post qualification in London, returned to the area and managed the Ashbourne and Buxton offices of Smith Cooper.  He became a partner and eventually senior partner before retiring from the practice in July 2009. After a brief spell on Lambourne Avenue in Ashbourne, Tom moved to Snelston, where he has lived for over 35 years. He has been married for 38 years to Liz and they have a son, who is married with young children.
Annette Eley – Secretary
Biog to follow